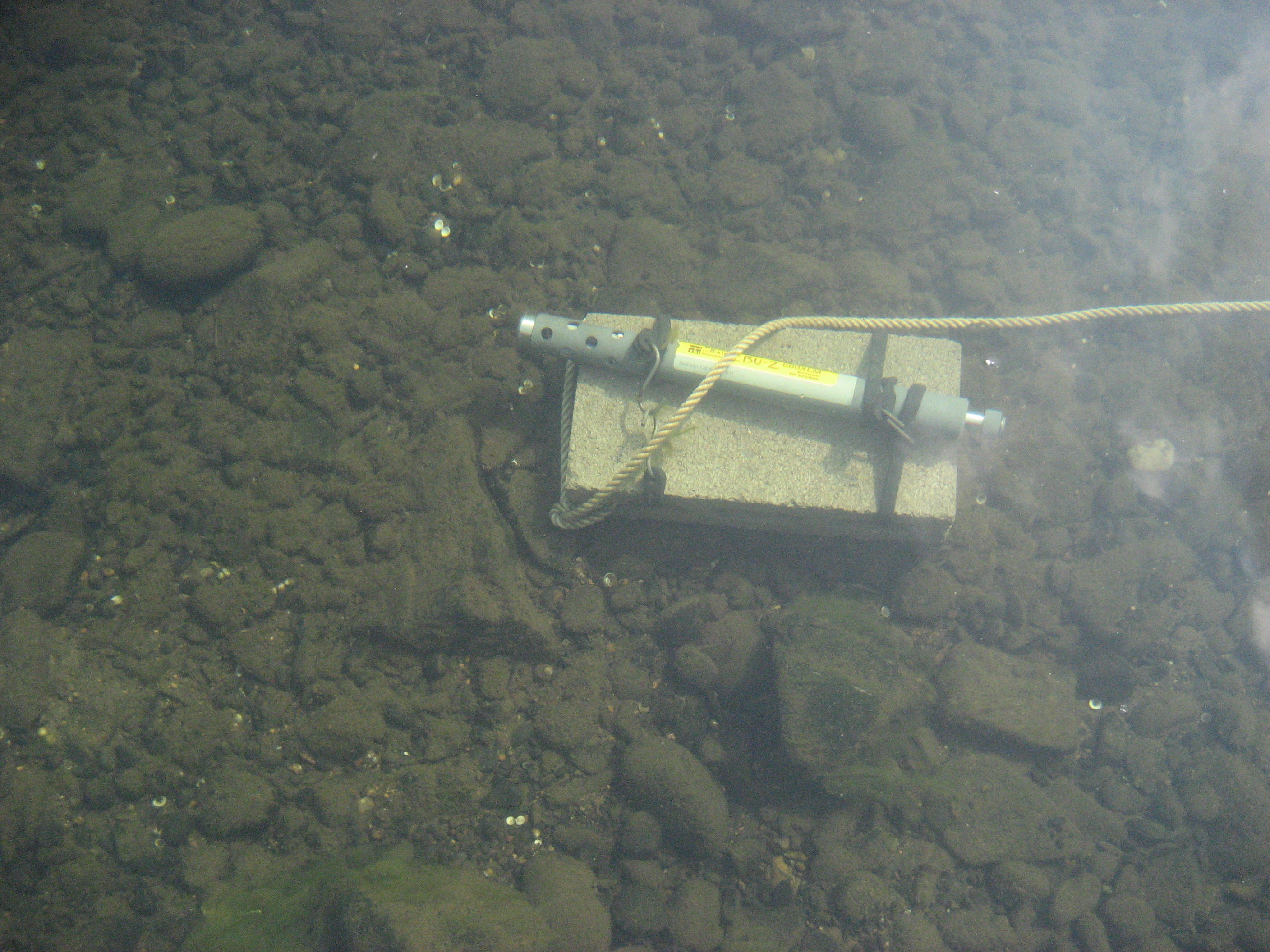 Monitoring the Susquehanna River
Understanding how spatial and temporal variations in water quality and flow affect plant and aquatic life in the Susquehanna River is of great interest to Heartland Coalition scientists.  Since 2007 faculty and students have been assessing water quality and macroinvertebrate communities on the main Susquehanna River,the West Branch Susquehanna River in north-central Pennsylvania, the confluence area known as Lake Augusta, and several miles downstream from the confluence.
Their interests include mapping the conditions of the river bottom (benthic habitat) as well identifying key species, including periphyton, algae, crayfish, macroinvertebrates (mayflies, caddisflies, stoneflies, worms, midges), mussels, fish, and others.
In 2009 Bucknell University installed two water quality sondes near Milton and Danville that continuously measure and record  water depth, temperature, dissolved oxygen, total dissolved solids/conductivity, turbidity, pH, and chlorophyll in the river.  More information about this effort is available on Bucknell University's Susquehanna River Initiative website.  You can view the real-time stream of water quality information from the sondes at: http://www.eg.bucknell.edu/sri/monitoring/wq_time_series_graph.html.